Think of one-to-one training the way you would Driving or Piano Lessons.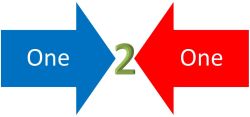 You pick the subjects, or choose from our list of suggested topics.
However you do it, there's no better way to improve your skills than this kind of guidance from an experienced, qualified trainer.
Book one lesson, or save by block-booking a series of sessions.